CENTRE  FOR ANALYSIS OF AFRICAN MEDICINAL PLANTS (CAAMP)
Centre for Analysis of African Medicinal Plants (CAAMP) at Uzima University is a center of excellence established for the purpose of;-
1.Identifying, studying, culturing, analyzing and breeding African Medicinal plants.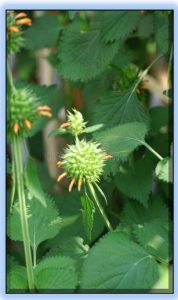 2.Extracting, isolating, purifying ,  modifying  and testing medicinal plants active ingredients.
3.Packaging  and marketing plants ingredients of medicinal value.
The center is the only one of its kind in Kenya intended to service the East African  region. It brings together expertise in ethno-medicine from  a consortium of 4 institutions namely Kibabii University, Masinde Muliro University of Science and Technology (MMUST), Tropical Institute of Community health (TICH), and Kenya Forestry Research Institute (KEFRI). The center is established with an aim of certifying the World Health Assembly and Regional Committee resolutions on development of herbal pharmacopoeias and applying scientific criteria and methods for proof of safety and efficacy of African medicinal plant products.
VISION AND MISSION
CAAMP VISION
To be a leading center of  production, processing and  promotion of quality and safe use of African Medicinal Plants as a source of  medicines and drugs for quality health
CAAMP  MISSION
To conserve African medicinal plants and  harness their medicinal value through evidence based scientific research for the purposes of safely improving quality of health and human life in Africa.
OBJECTIVES
The objectives of the center are:-
1.To conserve African medicinal plants through proper identification, culturing, breeding and tree domestication
2.To determine the safety, efficacy and phytochemical characteristics of African medicinal plants using modern technologies for the purposes of their acceptability and incorperation into modern medicine standards
The center prides itself in multidisciplinary approach bringing together expertise from across Africa and beyond. It is composed of three units/institutions geared towards the principle of doing science from Bench-to-Bedside (BtB) with teams seeking to translate basic scientific findings into therapeutic interventions while conserving medicinal plants.