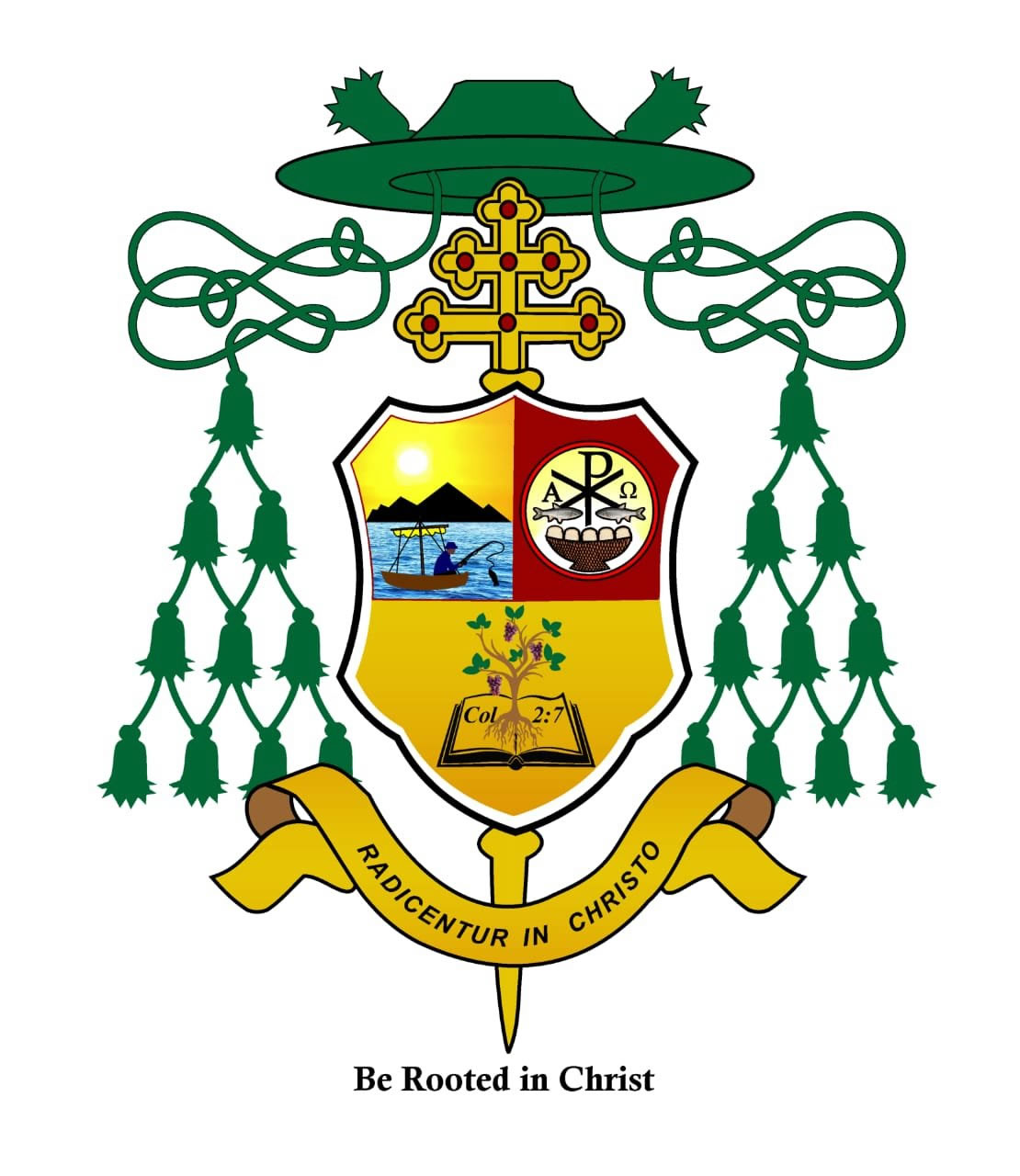 The foundations of the Archdiocese of Kisumu dates back to 1903 with the arrival of the First Mill Hill missionaries in Western Kenya. This became the cradle of the seed of faith that has grown into the greatest hub of evangelization in the region including Uganda. On 17th July 1925 the Diocese of Kisumu assumed its administrative status with the erection of the vicariate of the Upper Nile which covered Eastern Uganda, this later became a prefecture apostolic of Kavirondo on 27th May 1932 and vicariate apostolic of Kisumu on 25th.May 1953. On 29th of June 1953 the Diocese of Kisumu was formally created this covered an expansive area including parts Nakuru and Ngong dioceses.
The Diocese of Kisumu was elevated to a Metropolitan see on 21.May 1990, since then the Archdiocese has witnessed tremendous growth in terms of faith and other social developments within and its 7 suffragant dioceses which include; Kakamega, Bungoma ,Eldoret, Kitale, Lodwar, Kisii, Homabay. There are currently in the whole metropolis about 2649 primary schools, 700 secondary schools, 40 middle level colleges, polytechnics and other institutions sponsored by the Church, these institutions are currently offering artesian courses.
The metropolitan see also has approximately 320 hospitals and dispensaries serving its population which is about 18 million people.
The city of Kisumu itself hosts a larger share of these institutions. Currently there are 250 secondary schools, 1020 primary schools, 53 hospitals and dispensaries, 15 polytechnics,36 parishes,20 special Education centers including small homes for the disabled,42 religious houses including convents these are directly under the influence of the Archbishop and managed under the auspices of the Archdiocese of Kisumu.
0
Hospitals & Dispensaries
The statistics above shows the urgent need for more institutions for Higher learning and health care facilities/expertise to respond to the need of people who are plagued with challenges of Ignorance, disease, poverty and bad governance. This is why the Archdiocese of Kisumu has established Uzima University to train medical expertise who will productively and proactively respond to the emerging needs and challenges of the health of the populace of Eastern Africa.
Having been established as the shores of Lake Victoria, Uzima University seeks to harness the immense economic opportunities in Kisumu City and its environs being the economic hub of the Great lakes region.