HOD Information Systems, Sc. & Technology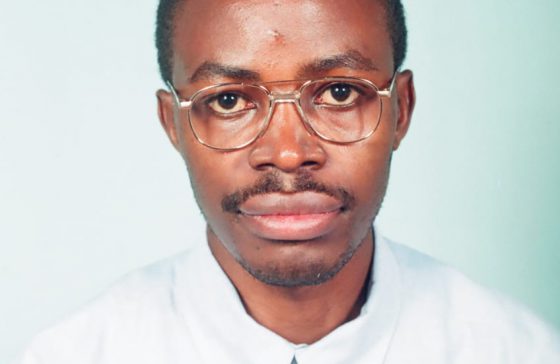 Areas of expertise
Computer Network design

Computer Assembly & Repair

Computer Programming

Medical Informatics

Cyber Security
Education
Master of Science in Information Technology Security and Forensic Audit. Stage – Data Collection, Jaramogi Oginga Odinga University of Science and Technology (JOOUST)

Bachelor of Technology in Information Technology (BIT& Systems Engineering)-McGRATH-Australia 2009
Defended Thesis : INFORMATION SECURITY AND PRIVACY FRAMEWORK IN ELECTRONIC HEALTHCARE SYSTEMS) in the Department of Computer Science and Software Engineering (CSSE) in the School of Informatics & Innovative Systems (SIIS) at Jaramogi Oginga Odinga University of Science and Technology (JOOUST)
Nominated to represent Kenya at The 4th International Training Course on Information Technology Education Methodology by JICA – to JICA-EEPIS Indonesia (Asia) 2005

Covered Training on Digital content Modularizations & E-Plat form mounting by USAID & FUNZOKenya (2005).
Apprentice
Investigation & Management of Cyber and Electronic Crime (P000612-002-2019) at The University of Pretoria – South Africa in 2019.
I.T Specialist and consultant in Computer Hardware Repair/Assembly/Engineering and Network design and building
Teaching – I.T, Computer Sciences , Medical Informatics & I.T. Systems
Currently specializing in Cyber Security for Electronic Healthcare Systems
Member of the Institute of Electrical and Electronic Engineers (IEEE) – No: 96293170
TSC Registered Teacher:- Registration No. TSC/391240/Y Teachers Service
Commission
Honoris Recognition for the Phenomenon Publication in the Time of Covd-19 Pandemic Year 2020 from:

Health Systems and Policy Research
Conference Series LLC Ltd
The Editors of Journal of Community Medicine & Health Education
Journal of Health & Medical Informatics
Health Science Journal
Publications

1. Omogah, F. O. (2020). The Embryonic COVID-19 Themed Cyber Threats, a Looming Tragedy to already Vulnerable Global Electronic Healthcare Systems (GEHCS) – already published in euro health journal – Health Systems and Policy Research Journal – ISSN 2254-9137 Vol.7 No.5
2. Omogah, F. O. (2020). Information Security and Privacy framework in electronic health care systems -127562. html Health Systems and Policy Research, Vol.7 Issue (4). May 11, 2020
3. Omogah, F. O. (2021). The Unrehearsed Boom in Education Automation, amid COVID- 19 Flouts, a Potential Academic Integrity Cyber Risks (AICR)!.Academic Conference International-ECCWS2021 European Conference on Cyber Warfare and Security DOI:10.34190/EWS.21090 – ProQuest/Google e-Books
4. Omogah, F. O. (2022). Hope and Despair in Re-Engineering, a Majorcause of the Rambling Cyber and Electronic Crimes (RCEC)! Journalof Aeronautics & Aerospace Engineering – ISSN: 2168-9792 Vol. 11 No4.
5. Omogah, F.O. Covid-19's Healthcare Economic challenges, an attraction to evolving Online Crimes, could be a looming full blown disaster in Hospitals.Global Congress on healthcare and Patient Safety, NH Roma Villa Carpegna,Rome, Italy, 2023. ISBN: 981-21-486012-2-2
6. Omogah, F.O. Online Education in the Midst of a World's Pandemic, A Potential Academic Integrity Cyber Risk (AICR) – The Unrehearsed Boom in Education Automation Amid COVID-19 Flouts. Exceller Books | A Global Press: ISBN: 978-93-93734-53-2, Exceller Books | A Global Press • Mar 3, 2023Exceller Books | A Global Press • Mar 3, 2023
7. Onunga, J., Omogah F. O, Ariko N. O (200 -2002) Computer Studies Book1 & 2 Dr. John Onunga Text Books. Mariwa Publisher ISBN9966 802-00-2
8. 2009 – A pod cast of on modern education as supported by Information Technology and its effects on modern education
9. 2008/9 A book on leadership entitled "THE STRENGTH OF A BETTER YOU" together with Kenyan young bold leaders and Critical Mass Leadership Educational Team from U.S.A in conjunction with Public affairs Office, U.S Embassy – Nairobi Kenya.