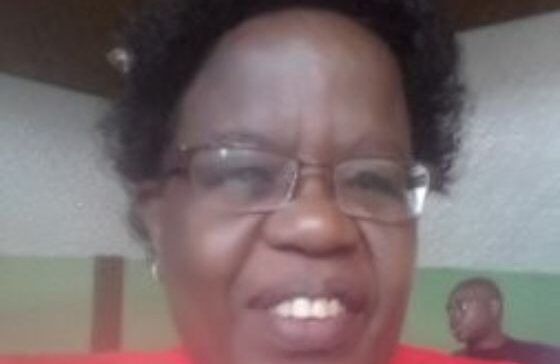 What is Pathology?
Pathology is the study of disease. It is central to the whole practice of evidence – based medicine.
Pathologists are those who study the mechanism of a disease, provide diagnostic services to a hospital or undertake research in a pathology department.
Sub-specialties in the discipline of Pathology include;
Cellular (surgical) pathology

Morbid anatomy

Hematology and blood transfusion

Clinical chemistry (chemical pathology)Clinical chemistry (chemical pathology)

Microbiology

Immunology

Genetics
The sub specialties of pathology are offered to medical students during year two and three of their MBChB. study. It is also offered to those students undertaking Bachelor of Science degrees in Nursing and Clinical medicine during their year two of study.
In the current academic year 2021, MBChB students enrolled in year 2 are—- while those in year 3 are 19. Bachelor of Science Nursing students in year 2 are 85.
We expect these numbers to go up next year as Uzima seems to be gaining momentum every year.
Teaching staff in the department consists of three very senior seasoned and experienced Pathologists and two very senior pathologists teaching year three students MBChB. while year two students are taught by three very senior scientists in microbiology and immunology and three technologists
Teaching methodology includes formal lectures, group discussions, practical's both hands on and demonstrations, hospital visits and visits to regional blood bank.
Uzima University has some of the best teaching modern, well equipped laboratories on campus in the country. The lecture halls are modern and well-spaced out to facilitate smooth learning.
PERSONAL PROFILE
I am a responsible, hardworking, discipline and self motivated person who is able to work successfully in a cross-cultural, team based, global environment. I am also a team player with good interpersonal skills and outstanding communication skill and pays attention to details. I am also a focus leader with demonstrated with high level of integrity. I am also fluent in English and Kiswahili.
EDUCATIONAL EXPERIENCE
YEAR
Sept.2014
INSTITUTION
Strathmore University, Kenya
AWARD
Certificate in Leading High performing Health Organization Program
July 2012
Albuquerque Training Centre, New Mexico- USA
AWARD
Certificate in setting program and Policy for Effective Bio-Risk Management.
June 2012
Kenya School of Management
AWARD
Certificate in Strategic Leadership Development Kenya.
June 2009
Chubu International Centre- Japan
AWARD
Certificate in Country focused Blood Transfusion Management.
November 2002
Emory University-USA
AWARD
Fellowship in Blood Transfusion Medicine and blood banking.
December 1997
Uganda Transfusion Blood Service –Uganda.
Award
Trained in Blood Transfusion Service Management.
September 1992
University of Nairobi- Kenya
AWARD
Master of Medicine in Human Pathology.
December 1984
University of Nairobi, Kenya
AWARD
Bachelor of Medicine and Bachelor of Surgery.
WORKING EXPERIENCE
2018 to Date
Working at Uzima University College as a senior Lecturer and Head of Department of pathology on a full time basis.
2009-2017
Worked at the Ministry of Health Headquarter Nairobi- Head of Kenya National Transfusion Services.
RESPONSIBILITIES
Responsible for Blood safety Program country
July 1991-April 2009
Nyanza Provincial General Hospital (Now JOOTRH)- Consultant Pathologist.
RESPONSIBILITIES
Head of Pathology Department and Provincial Pathologist Nyanza
Head of Regional's Blood Transfusion Center serving entire western Kenya.
1987-1991
University of Nairobi and Kenyatta Hospital- Registrar at the Department of Human Pathology.
RESPONSIBILITIES
Registrar at the University of Nairobi Department Of Human Pathology based at the Kenyatta National Hospital.
Sept 1985-1987
Nyanza Provisional General Hospital (Now JOOTRH)- Medical Officer.
RESPONSIBILITIES
Teaching and Training
I served as a part time lecturer at Maseno University for 8 years (2001-2009) in the department of Biomedical science where I taught all branches of pathology and Anatomy.
I have also trained health professionals Blood Transfusion Medicine and Laboratory Medicine in General during my tenure at the MoH.
Conference/Publication
I have attended numerous conferences and published papers in the field of Blood Transfusion.
I have participation in formation of many policy documents, guidelines and training curriculums notably in Blood Transfusion Medicine, and Laboratory Medicine.
The department is currently working on arranging visits to research institutes like KEMRI and CDC laboratories to give students insights into research and more advanced laboratory tests