Ms.LIly Lukorito - Dean of Students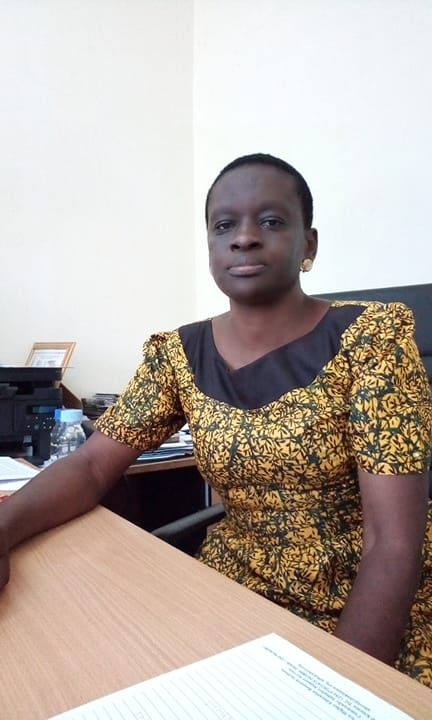 Profile
CAREER OBJECTIVE
To be a self-driven person with the heart of transforming households` livelihoods for better health and economic stability within communities in the developing countries.
EDUCATION BACKGROUND
January 2015/2022: PhD Candidate – Designing a Community Based Academic Model for One Health Research and Sustainable development"– Great Lakes University of Kisumu
January 2012: Master's degree in Community Health & Development – Sustainable Health Financing
10/2011: Higher National Diploma (HND) in Community Health and Development, Great Lakes University of Kisumu.
09/2010: Diploma community Health & development, Great Lakes University of Kisumu.
02/2003: Medical Laboratory Sciences, Kenya Medical Training College – Nairobi
2005: Kenya Association of Professional Counselors (KAPC) – Nairobi
94/1995: Medical Laboratory Sciences, Kenya Polytechnic – Nairobi
PROFESSIONAL EXPERIENCE
2016 – To date: While at Uzima University
Responsibilities:
Dean of Students – 2022
Head of Department & Lecturer – Department of Community Health, School of Medicine & School of Clinical Medicine – 2020
Technical Advisor in Community Health – Mother/Baby WASH Project – Uzima/Emory University & Catholic Relief Services – 2016 – 2019
Research Team Member – Done two Proposals to Measure Evaluation & another one to Bill & Melinda Gates foundation.
Organizing and leading students in Community Health Research & Rural experience (MBchB and BSc Clin Med) – 2016 – to then
Point person One Health Program – Uzima/ University of Florida Collaboration – 2016/2017
Community Preceptor for MPH students from UoF and Emory University – USA – 2016/2018
Mentor and supervisor for Bachelors/Masters students
Other Research Engagements: Research and knowledge Manager – Milele Afya Community Initiative, Kisumu County
RESEARCH EXPERIENCES:
2016 – 2017: Technical Advisor – Maternal/Baby WASH Project, student research mentorship in Uzima University
2015: Member of Gluk Annual Conference – Scientific Team (Review of Abstracts)
2014 – 2015: Team Leader Lab – WASH research – GLUK/SHARE Project.
2012- 2013: Active Member of the Great Lakes University Research Team where I have written four proposals for funding to Global Health Challenge, the USAID, Grand Challenge Canada and the Economic & Social Research Council (ERSC).
2007 – 2011 March: Did Research with CARE – Kenya & Emory University under GLUK on Safe Water, Sanitation & Hygiene (SWASH+) in Nyanza that influenced Policy formulation on School Water & Sanitation in Kenya; (WASH)
2011: Participated in the UNICEF baseline survey as Research Assistant in 2011 – Homa bay, Siaya and Migori Counties on Maternal & Child Health indicators.
2008: Worked as a Research Assistant in the Global Health Institute safe water survey in Obunga slums
2008 (September – October): Acting Field Research Supervisor, in the SWASH+ programme – community and school pupils` survey with Great Lakes University of Kisumu.
2008: Field Supervisor, School Absenteeism survey in Rarieda district in selected primary schools.
2001: Volunteered as Lab Technician during the Leptospirosis outbreak at Webuye Sub – County Hospital
2000:  While at Pan Paper Mills Company, Did malaria research with AMREF Kenya & the Government of Netherlands on testing the efficacy of the sulphonamides (SPs) and the ITNs on treating and preventing malaria disease – this saw the change of drug regime to ACT
PUBLICATIONS
Household Characteristics Influencing Enrolment into Health Financing Schemes in Siaya County
Manuscripts for submission
Impact of Social awareness in Achievement of Universal Health Coverage in Kenya
Role of Community Based Health Financing Schemes in enhancing access and service utilization at Health facilities
 Weaning food and water contamination with Faecal Coliforms in households with    children of weaning age 3 -24 months in a Slum set-up: A Case Study of Nyalenda Slum in Kisumu, Kenya
Abstracts
Household Hygiene and IYCF (Infant & Young Child Feeding) Practices of Care-Givers  on Health Outcomes in Homabay County
Facilitators of Habitual Sanitation & Hygiene Behaviours at Critical Times in Care-Givers of Children under the Age of 2years in Homabay and Migori Counties
  Safe Play Environment and Emotional Stimulation in Early Childhood Development for Children under the Age of 2 Years in Homabay and Migori Counties
– Community's Perspective of Maternal Nutrition &Social Support for Pregnant and Lactating Women in Homabay and Migori Counties
– Household Food Hygiene and Complementary Feeding Practices by Care-givers of Children under the age of two years in Homabay and Migori Counties
– A Contextualized Model of Community`s Best Practices on Sanitation and Hygiene in Homa Bay & Migori Counties