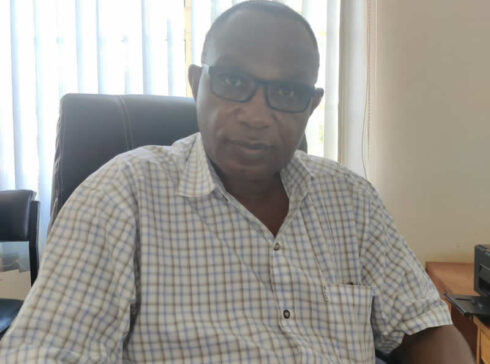 DVC Academics Profile
Education
Master of Medicine- Obstetrics and Gynecology,University of Nairobi
Bachelor of Medicine and  Surgery,University of Nairob
Primary Areas of Interest
Facilitative Supervision: Clinical Medicine: Capacity building/Mentorship: Program Management: Performance Improvement: Reproductive Health.
SUMMARY OF EXPERIENCE
Presently Deputy Vice Chancellor Academics, Uzima University, Kisumu.
Over 5 years working as an associate professor in Reproductive health, teaching medical students, nurses and clinical officers at Kampala International University Uganda, and as a Vice principal in charge of clinical Teaching
Over 5 years working as a technical advisor in Reproductive Health, Family Planning and child survival activities
Over twenty five years experience working as a technical person in the Kenya Ministry of Health as a health service provider, trainer and supervisor.
Over ten years experience as Nyanza Regional Reproductive Health Coordinator overseeing proper coordination of reproductive health activities.
Experience in providing health services in marginal areas and in areas with limited health support services.
Demonstrated ability to train, supervise, health personnel in diverse areas of reproductive health such as ,Emergency Obstetric Care, Post abortion care, PMTCT, Infection Prevention, Family Planning especially in reversible and irreversible long term methods, Integration of health services especially VCT/PMTCT into FP or vice versa and Child survival- .
Involved and demonstrated ability to work together as a team in the standardization of the various technical procedures in reproductive health like minilaparatomy, IUD/Norplant insertion/removal and post abortion care.
Demonstrated ability to work together as a team in development of the various curricula in reproductive health of the ministry of health-Kenya.
Successfully introduced the clinical  mentorship program in Reproductive Health in the  APHIA II program in Nyanza Province-Kenya
Co-developed training materials for the training of Diploma in Integrated Management of Sexually Transmitted Infections in collaboration with National AIDS and Sexually Transmitted Infections Coordinating Program (NASCOP)-KENYA.
Proven experience in collaboration with stakeholders in improving the status of health facilities with regard to   provision of quality of care, range and service integration.
Trainer of Trainers in RH activities- Family Planning, including Long Acting Permanent Methods of Contraception, Basic Life Saving Skills, Emergency Obstetrics and Neonatal Care, Post Abortion Care including, HIV/AIDS and Male Circumcision.
Shared experiences widely (Sweden, Ghana, Nigeria, Ivory Coast, Liberia) in ways of averting maternal mortality and morbidity with regard to child birth, cervical cancer screening and management.
Experience with Kenyan health sector reforms' challenges and opportunities.
Co-founder of the Kenyan Chapter of the Prevention of Maternal Mortality Network (PMM).
Chaired for 2 years the PMTCT training committee in Nyanza Province.
Member- Ipas global Trainers Network.
Language proficiency in English and Kiswahili.
CONTINUED EDUCATION COURSES ATTENDED
Human Subjects protection Course- National Council for Science and Technology, KIU Ishaka-Uganda-2013
Male Circumcision clinical skills course- WHO Lusaka Zambia-2008
Antiretroviral Therapy- APHIA/NASCOP-2008
Intrauterine Device (IUD) Regional Standardization Course -KENYA 2007
Minilaparatomy Skill standardization course- 1986, 2001, 2007-Kenya
PMTCT-2001,- 2006
Teaching skills course-2003
VIA/VILLI- 2001
Colposcopy-2000
Laparoscopy – 1986
PROFESSIONAL ASSOCIATIONS
Member, Kenya Medical Association
Member Kenya Obstetrician and Gynecological Association